New Year New Spring Collection 2018 from Pronovias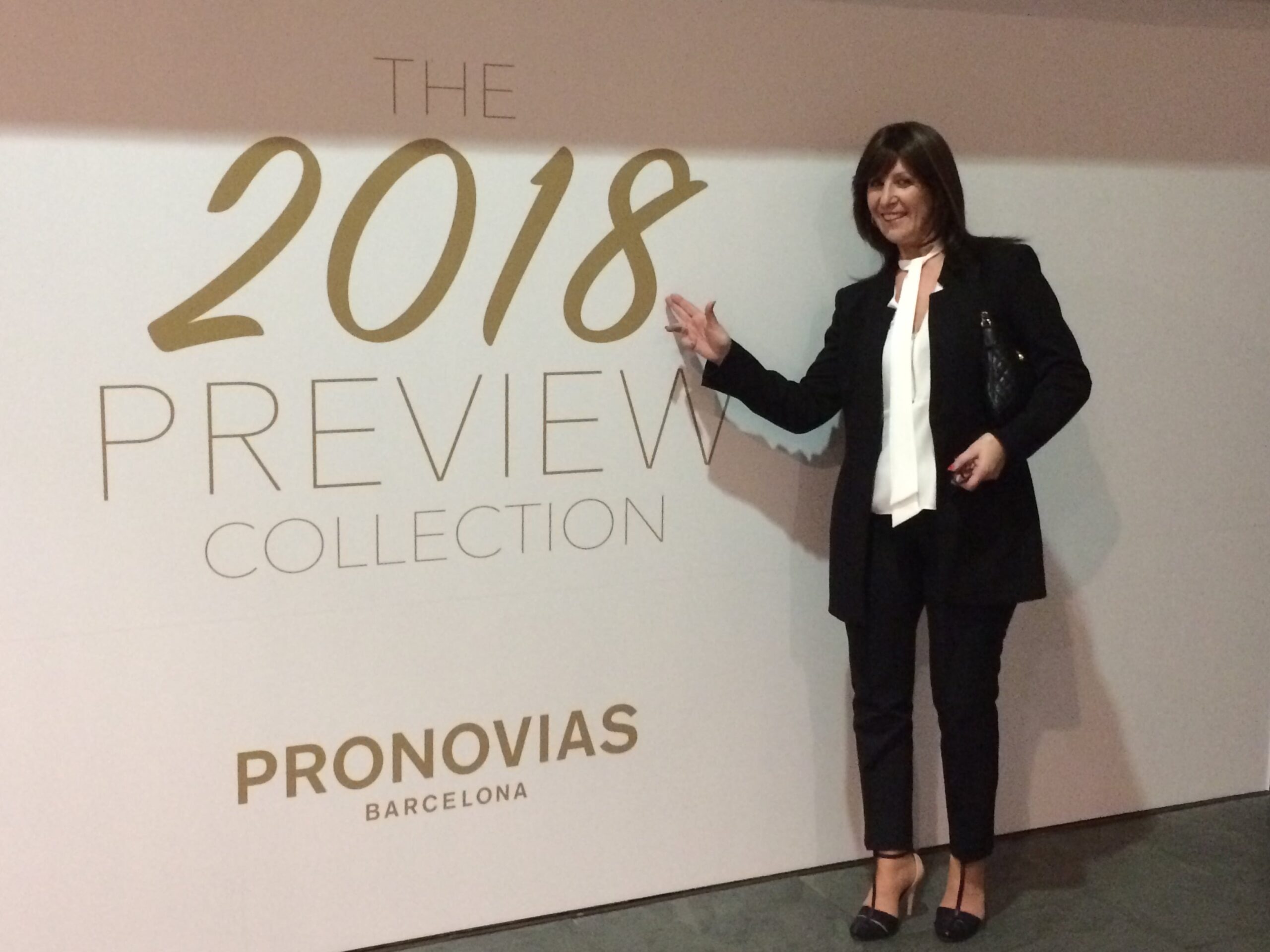 We have just arrived home from sunny Barcelona where we have spent 2 days attending the Pronovias 2018 pre collection show.
After starting our trip at 5am Sunday morning we arrived at our hotel raring to see some dresses.
Pronovias kick start the whole event with a fashion show where we get to see each of the dresses. This latest collection brings us the most luxurious fabrics; crepe, tulle, royal satin, soft floaty chiffon and Kelly Mikado and the detail on each gown is exquisite! With Chantilly lace, intricate bead work and elaborate embroidery, this really made selecting our collection very difficult.
After the show we were treated to a delicious dinner (and bubbly) courtesy of Pronovias, where we were able to meet other suppliers and consultants and discuss the collection we had just viewed.
It's always interesting to hear what styles other boutiques sell and it's surprising to see how trends differ throughout the country! It was lovely catching up with everyone at such a fun event.
The following day we got down to business, each of the gowns from the previous day were displayed on mannequins where we were able to get up close and personal with each dress, to really study and appreciate every aspect of the gowns.
Then came the hard part… deciding on the gowns to purchase!
After inspecting each dress, the structure, details, trains, beading… (You name it, we checked it) we finally hand-picked our new collection, we have even selected cape veils which will be brand new to us.
We are incredibly happy with our choices and we hope that you will love them as much as we do.
To us at Anya Bridal Couture every dress is a very special dress. 
Anya and Vicky xxx