RBA!!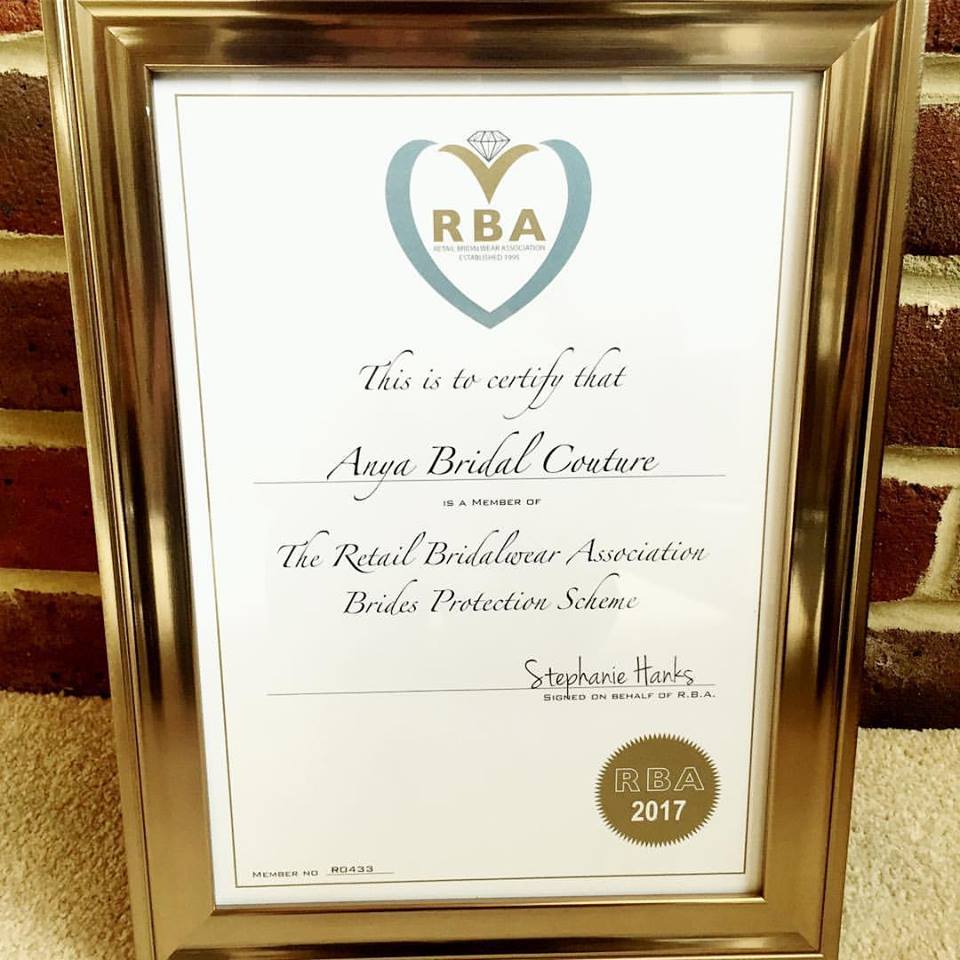 Hello again Ladies!
It has been a while since our last post and boy have we been busy! From two of the girls flying all the way to Barcelona to pick out the new season's collection, to tea parties and fashion shows showing off our latest collection that has arrived in store! It has all been happening here with the lead up to busy wedding season but our big news at the moment is that we are very pleased to announce that we are now officially members of the RBA!!! (Retail Bridal Wear Association)
Some of you girls might be wondering what does that even mean? Well the RBA was formed in 1995 and basically, it offers that extra protection for brides and their dresses!
To become a member of the RBA each shop must go through a very stringent entry process where they are assessed on the quality of the owners and staff members, the variety and condition of stock offered and the general presentation of the shop to the public. It is felt that the bride must be able to sit back and relax with experienced staff to help advise and guide her in a professional yet enjoyable atmosphere. Not only this; our financial credibility and history is also examined. The business must have been running in the same retail premises for a minimum of 5 years and cannot be part of a franchise organization which could limit the choice available to the bride.
We are pleased to announce that after the 5 year mark last year milestone we passed with flying colours!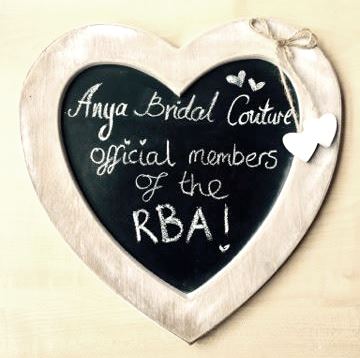 So what does this mean for brides to be?
Well buying your dress from an RBA member means you can buy with confidence knowing we are part of this amazing bridal retail association. In the unlikely event of our shop closing involuntarily before your dress arrives then the RBA will endeavour to locate you a replacement gown or refund your deposit, subject to the terms and conditions of the scheme.
If you have bought a dress from a member of the RBA then you must register your details online. Your personal data will not be shared with third parties and will be deleted shortly after the date of your wedding. These details can only be accessed by the RBA if our records become unavailable for any reason. On registering online, you will be issued with your Unique Reference Number. Keep this safe with your dress receipts!
If you already have wedding insurance then it's still worth registering as if you need to make a claim then the RBA can assist your insurance company.
And the best thing about registering with the RBA is that it's free!!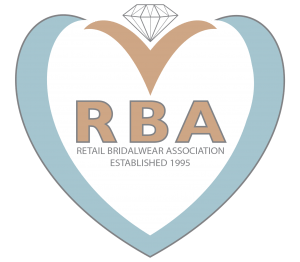 Click the link below for more info!
Speak again soon! x